Why take Ozone Master Classes´ Workshops?
Ozone Master Classes specializes in offering one and two day workshops taught by the foremost specialists in their field. Every year, doctors of the caliber of Dr. Johann Lahodny, MD, PhD, or Dr. Silvia Menéndez, PhD, teach to small groups of doctors in an intimate setting.
All doctors who attend Ozone Master Classes are invited to join the Ozone Master Classes online group free of charge for life. The forum includes many of the best doctors and medical ozone researchers in the world. The forum is a very collegial environment where doctors can keep on learning from one another. Members of the Ozone Master Classes online group receive discounts on selected workshops and videos from previous years.
Participants' Testimonials
Dr. D. W. Li, MD
The Ozone Master Classes IV held at La Jolla exceeded all my expectations. I find the materials presented very practical, both for new adopters of ozone treatment as well as for veterans. All your speakers are excellent and have volumes of expertise to share. Dr. Silvia Menendez's talk on oxidative stress and the mechanisms of action and the ozone's therapeutic effects is the highlight of the conference for me. I like the fact that you deliberately kept the class size small so there are lots of opportunities for all participants to interact with the speakers and one another. I am eagerly looking forward to the next Ozone Master Classes. Congratulations on a job well done.
Dr. Jeffrey R Tyler, MD
I thoroughly enjoyed attending the Master Ozone course in San Diego the weekend of February 16, 2018. The speakers and staff revealed much new and amazing information about the medical benefits of ozone therapy. I shall most certainly attend future ozone courses.
Dr. R. West, DO
I wanted to write a thank you to Marilis for her amazing conference.   First, I want to note that she has created and supported an incredible warm community of doctors who teach and converse freely with each other regarding ozone therapies.  Her conferences have this same warmth and free conversation where it does not feel like a corporate setting, but a brilliant learning environment with many thorough and up to date ideas.
Dr. Naishad Doctor, M.D.
The Ozone Master Classes in San Diego was a powerful weekend.It was a perfect balance of  scientific information and practical demonstration of administering ozone ten pass.

We were led to the world of Ozone after a long journey searching for solutions for my husbands supposedly  Auto Immune Dis-ease. We have seen personally that this is a magical therapy that reduces pathogen load and allows the body to start healing.

Thank you Mary Lis for creating this wonderful event and bringing together a group of powerful minds to share and dissiminate this pertinant information and much gratitude to Dr Mary Ellen Shannon for guiding us to this event.

Also the information shared by Dr Robert Thompson on Vitamin C as opposed to Ascorbic Acid was mind blowing. The journey of Learning and Un-Learning continues.
Dr. Phil Lenoue III, DO, RMSK
I was unable to attend the 2018 ozone masterclass course in person, so I purchased the course online. I am amazed and grateful for the depth of material. I have been able to implement this knowledge immediately into my practice. I am hopeful to attend the 2019 ozone masterclass course in person. I highly recommend this course for any clinicians who are interested in enhancing their understanding on treatments that truly work!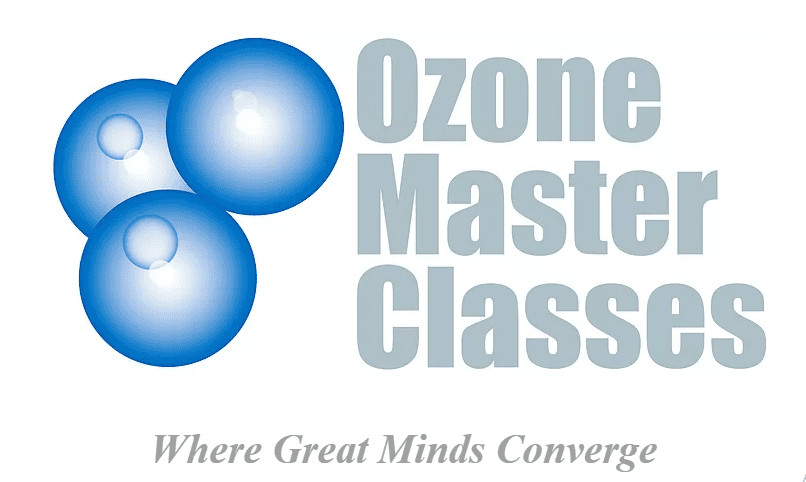 Refund Policy: Ozone Master Classes will return 100% of your purchase four months ahead of the conference, 50% three months before the conference, and 40% two months before the conference. No refunds will be granted after two months prior to the conference.